Government announces €30m investment in new ABC (Area-Based Childhood) Programme
Posted on November 27, 2013 by Wicklow County Childcare in News Updates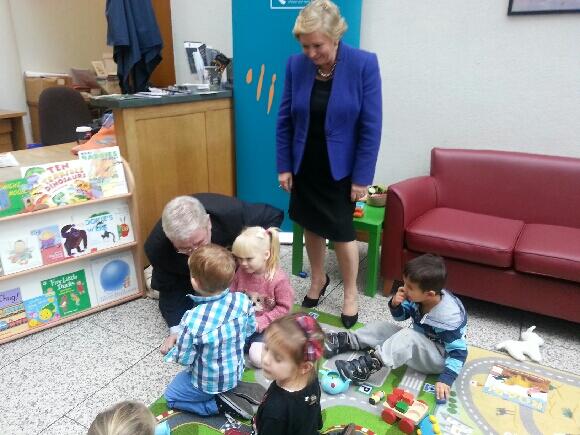 Children & Youth Affairs Minister Frances Fitzgerald has today announced that an additional nine areas have been selected to enter the design stage of the Area-Based Childhood (ABC) Programme 2013-2016, this brings the total number of areas to 13.
The Minister also confirmed that the Programme has attracted 50% co-funding from The Atlantic Philanthropies, bringing total funding to nearly €30m.  The ABC programme targets additional investment in evidence-based early interventions to improve the long-term outcomes for children and families living in areas of disadvantage.
The project has been managed by the Department of Children & Youth Affairs in conjunction with the Office of an Tánaiste.
The Tánaiste said:
I am extremely pleased with the progress to date on the ABC Programme. This is an initiative that is already making a real and positive difference to the lives of children and their families in disadvantaged areas. The Government is deeply grateful to Atlantic Philanthropies who, as co-funders, have worked closely with us to ensure that additional areas of disadvantage will be able to benefit from inclusion in this important initiative.
Minister Fitzgerald said:
These programmes have been shown – both at home and abroad – to succeed in substantially improving the life-long outcomes of children in less advantaged communities, and represent a sound, and very cost-effective investment in our nation's future.
For more information about the scheme please see the DYCA website.