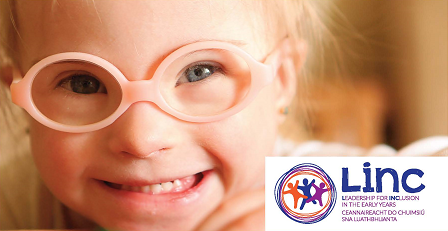 Posted on March 29, 2017 by Wicklow County Childcare in News Updates

Please click above to view the LINC brochure! Leadership for Inclusion in the Early Years The Leadership for INClusion in the Early Years programme, LINC, is a Level 6 Special Purpose Award (Higher Education).  The programme is designed to enhance inclusion of children with additional needs in early years settings through the development of the […]

Continue Reading this news item...